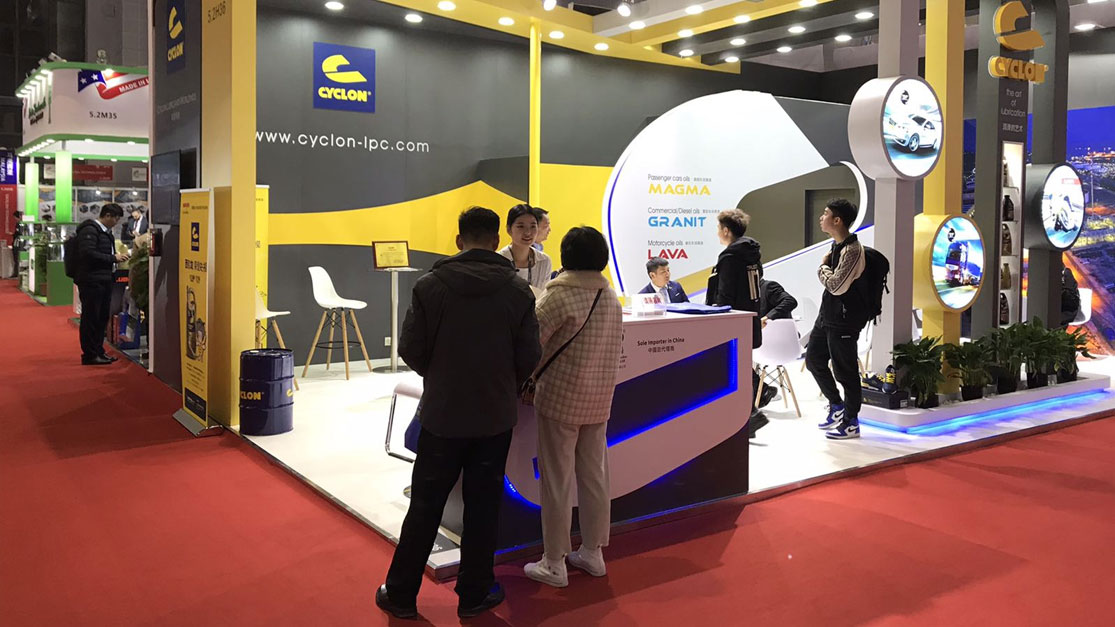 Automechanika Far East – Shanghai 2019
Jan 13, 2020
The company, in line with its strong promotion policy, and its continued growth, also participated for the 5th consecutive year at the largest automotive exhibition in China, AUTOMECHANIKA 2019. The event was held in Shanghai from 3/12 to 6/12.
The exhibition was hosted this year at the state-of-the-art National Exhibition and Convention Center Shanghai in an area of ​​312,000sqm. This exhibition is characterized by the huge number and range of activities and exhibitors' participation, more than 6,500, as well as the high turnover of professionals in the greater Asian, European and other automotive industries. More than 130,000 people from 150 countries visited the exhibition and it was a big success.
The company and its lubricants CYCLON were present, with a brand-new designed aesthetic stand, which was visited by all the customers of the corporate representative in China, as well as many other participants and visitors.
BACK TO NEWS